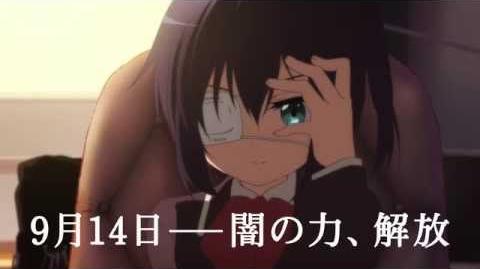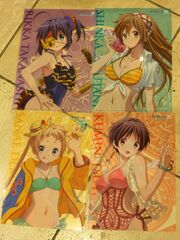 Kyoani announced that Chuunibyō demo Koi ga Shitai! will get a film adaptation called: "Chuunibyō demo Koi ga Shitai! the Movie: Rikka Takanashi's Revision" It will be showing in 27 Japanese theaters on September 14.
The film will be a compilation of the first television season — only as seen from the character Rikka's eyes and recontructed with new elements to make it interesting for the audience. The last scene of the film will tie into the upcoming second anime season. The tickets will start selling on June 15 (Sat) onwards from various theaters in Japan. Buying advance tickets and stand a chance to grab awesome clear files featuring Rikka Takanashi, Shinka Nibutani, Kumin Tsuyuri and Sanae Dekomori.
The official HP for Chuunibyou Demo Koi ga Shitai! is updated recently relevant to the movie.
Source